I will explain to you why rank math is better than Yoast SEO (Yoast SEO Vs Rank Math). So if you are confused between these plugins then read this post till the end and choose the best SEO plugin for WordPress.
Nowadays if someone thinks to start a blog or website first CMS that comes in everyone's mind is WordPress because it's very easy to use and in WordPress, we can't do SEO with an SEO plugin and there are 2 most used plugins right now Yoast SEO and Rank Math So It's difficult for beginners to choose the best SEO plugin.
If you just started a blog or you want to rank on Google, Bing, Yahoo, or on many other search engines then you need the best WordPress SEO plugin because without using a plugin you can't rank faster on any search engine.
This article will help you in choosing the best WordPress SEO plugin for your blog to rank higher on search engines.
Today We will talk about two WordPress SEO plugins first one is Yoast SEO and the Second is Rank Math. I can explain both plugins and tell you which one is best and why that one is best.
Yoast SEO is in this market for the longest time it's a popular WordPress plugin for SEO and has more than 5 million active installations. No doubt Yoast is now of the best plugin that used by every popular blogger.
We have Rank Math SEO, on the other hand. Although the plugin popularity is low in comparison to Yoast SEO. But it also has great reviews and awesome features.
This brings the question which one should you use – One is very popular with a massive user base and another one comes with great reviews and awesome features.
Both plugins are best but we can't use both. So I will tell you the pros and cons of both plugins by this you can easily choose which one is best for you. Also, I will tell you which SEO plugin I use on my blogs.
In the previous post, we discuss how to start a blog in 2020 in detail that helps you start your first blog in 2020 from scratch and make that blog profitable.
Does SEO plugins useful for WordPress Website?
Of course, the SEO plugin is helpful for every WordPress website. SEO plugin helps you to do many things on your website that important to rank in search engines.
How does SEO plugin help a WordPress Website?
Mainly SEO plugin helps in OnPage SEO you can easily optimize your pages or blog post using SEO plugins these plugins show on-page score of your pages and blog post also suggest you some tips to improve your Score.
You can do a lot of things in with the help of SEO plugin some of them are given below.
Thinks that you can do with SEO plugins are:-
Writing amazing SEO friendly blog titles
You can write the best blog description
Helps you to check the keyword density
Also helps you to check your on-page SEO score
FAQ – About Yoast SEO and Rank Math
Is rank math is better than Yoast?
Both Rank math and Yoast have the best features that help you do SEO on any WordPress. But yes rank math is better than Yoast because all features that Yoast provides in their premium version Rank that provides that features free. Also, there is lots of other reason and I explain all that reason in this post.
What is Rank Math SEO?
Rank math SEO is a WordPress SEO plugin that helps you to rank your website in search engines. Also, rank math is one of the best WordPress SEO plugins right now.
Is Rank Math is free?
Yes, Rank Math is completely free WordPress SEO Plugin with the best interface than other plugins. Currently, there is no paid version available for Rank Math in the market all features that you found in any other paid WordPress SEO plugin you will get free of cost in Rank Math.
What is the best SEO plugin for WordPress?
Right now Rank Math is the best WordPress SEO plugin there is a lot of reasons why I am saying rank math is the best WordPress SEO plugin and all reasons I discuss in this post one by one in detail.
What is the SEO plugin for WordPress?
SEO plugin will help you to optimize your website content according to search engine requirements also SEO plugin makes you way easy towards the first page of any search engine.
6. Can I use two SEO plugins?
No, need to use two SEO plugins all works that you want to do is done by single SEO plugin if you can use two SEO plugins then your website takes time to load and also you will see some error on your website because of two SEO plugins.
Lets, Begin
Why SEO is important?
We all know search engines like google, yahoo, bing, and all other search engines are using their search algorithms to find and rank the most relevant search terms. From this, the site that ranks on top takes 80% of traffic.
So if you want to rank your site on the top of SERP(Search engine result page). Then you need to optimize your site and also site content and this is a little bit difficult but if you are using WordPress then it's not difficult for you because WordPress users can do it using SEO plugins like Yoast SEO and Rank Math.
Yoast SEO vs Rank Math – Setup Wizard
The installation and activation process is the same for both plugins. After activation, both plugins make a new section in the WordPress admin panel.
Rank Math starts with this setup wizard where you will set up your blog's SEO. Yoast SEO also has its configuration wizard and both Rank Math and Yoast are almost similar to in this.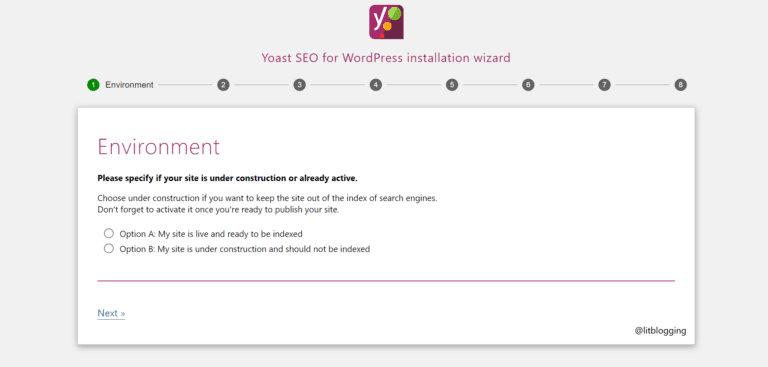 Yoast Seo vs Rank Math – User Interface
If we talk about UI Yoast SEO focuses on functionality than visibility. Also, you can do anything that you want to do in SEO part options are neatly organized. But still, UI of Yoast looks some messy.
If we talk about Rank Math UI it has more user friendly also rank math has all functions that Yost have but still, it is the most user-friendly interface.
So here I am going with Rank math because it has all the features and also rank math is more user-friendly UI.
Yoast Seo vs Rank Math – Google Search Console Integration
Rank Math makes it super easy to track your Google Search Console data. During the setup process, all you have to do is input and verify your Gmail account, and it will fetch all the associated Search Console data in your WordPress dashboard.
Yoast SEO also offers integration with the Google Search Console, but there is no way to monitor your WordPress Dashboard data.
Yoast Seo vs Rank Math – Keyword Integration
This is a very important part of SEO both Yoast and ranks math have the option to enter your keyword but first, we talk about rank math SEO in this plugin you will enter up to five keywords and this is a very good thing because due to this you can easily work on multiple keywords in a single post.
Yoast is a good SEO plugin but in keyword integration, you will enter only one keyword in the free version so you can't use multiple keywords in a single post.
So here the winner is rank math SEO plugin because the features that you will get in a paid version on Yoast all that features you can use free of cost in Rank Math.
Yoast Seo vs Rank Math – Video and Image SEO
By adding meta tags and Alt tags in video and image files will increase your blog traffic.
Both Yoast and Rank Math gives you the functionality to do SEO of Image and Videos with various settings.
But in terms of video SEO Rank Math allows the option to add Video Rich Snippets, which can boost your overall traffic. Also, many more advanced functionalities are available with Yoast SEO for Video SEO, but you need to buy a premium version of Yoast SEO.
Yoast Seo vs Rank Math – Content Analysis System
Both Yoast and Rank Math analyze your content direct from WordPress dashboard and by using this feature you will optimize your content both plugins gives you score according to your content.
In terms of Yoast SEO they will show your content score as good or bad this tells you how is your content is SEO friendly.
In Rank Math You will also see your content score from 1 to 100 this will more help you to optimize your content also it has more clear and detailed than Yoast SEO.
Sitemap in Yoast SEO and Rank Math
As we all know site map plays the most important role in SEO. The sitemap will help you to make a connection between search engines and your website in simple words sitemap is used by search engines to crawl all your posts and pages that you want to show on search pages.
Both Yoast SEO and Rank Math allow you to create XML sitemaps just by clicking on a button. So you are good to go with either of the plugins.
Site SEO Analyzer Tool in Rank Math and Yoast SEO
SEO analyzer tool gives you detailed insights about your website's overall SEO score. This can help you to improve your site's SEO.
Rank Math has owned an SEO analyzer tool integrated straight into your WordPress dashboard. If you are using Rank math then no need to use third-party tools.
Yoast SEO has no such functionalities, So if you are using Yoast SEO is then you are forced to use third-party SEO analyzer tools.
WooCommerce SEO in Yoast SEO and Rank Math
WooCommerce is an eCommerce plugin for WordPress. It helps to incorporate e-Commerce capabilities on your WordPress website, including creating shop listings, adding products, enabling payment gateways, and much more.
Yoast and Rank Math provide WooCommerce SEO functionality that can help you add metadata about the items so that they can appear directly on the search engine feed when a potential customer is searching for it.
But Rank Math provides WooCommerce SEO functionality absolutely for free, whereas it is locked as a premium feature on Yoast SEO.
Support System Of Yoast SEO and Rank Math
Yoast SEO offers premium level support available with its premium plan only. They have set up a knowledge base for free users that covers all of the FAQs to help you overcome most of the issues.
But with that being said, Yoast SEO has proven itself to be extremely reliable over the years, and you will rarely have to get in touch with their support team.
With Rank Math, the story is entirely different. Being the new kid on the block, the plugin does have minor bugs and issues here and there which might compel you to get in touch with their support team.
But with that being said, the support team from MyThemeShop is extremely helpful and active, available 24*7 around the clock to resolve all your issues.
Which SEO Plugin Is Best For You?
Here you can clearly see that Rank Math offers a lot of features that can help you to take your blog's SEO game on the next level. It doesn't mean you don't have that functions Yoast also has a lot of amazing function but the main thing between these plugins is the price.
Rank Math offers you all that features absolutely free of cost at the same time is you need all features in Yoast SEO plugin you have to pay for their premium version and it will cost you around $80-100.
One bonus thing that I am adding in this article is proper rank math plugin setup video also in this video you can see a comparison between both plugins.
Which Plugin I Am using On My Blogs?
Now the last but not least thing which plugin I am using to be very honest I am using both plugins according to my website's requirements but I want to tell your 80% of my websites are using Rank Math. Also if you are new in the blogging world read our post on How to start a blog in 2020.
So I hope all of you get an idea which SEO plugin is best for you. If you still have any doubt just comment down below I will answer all of your questions.
Also, I will suggest you join our Premium Blogging Community On Social Media Sites where we can help you in your blogging journey also you will get all updates there about blogging, SEO, and many more thing. One more thing we can share a lot of premium blogging gifts free of cost in our community.